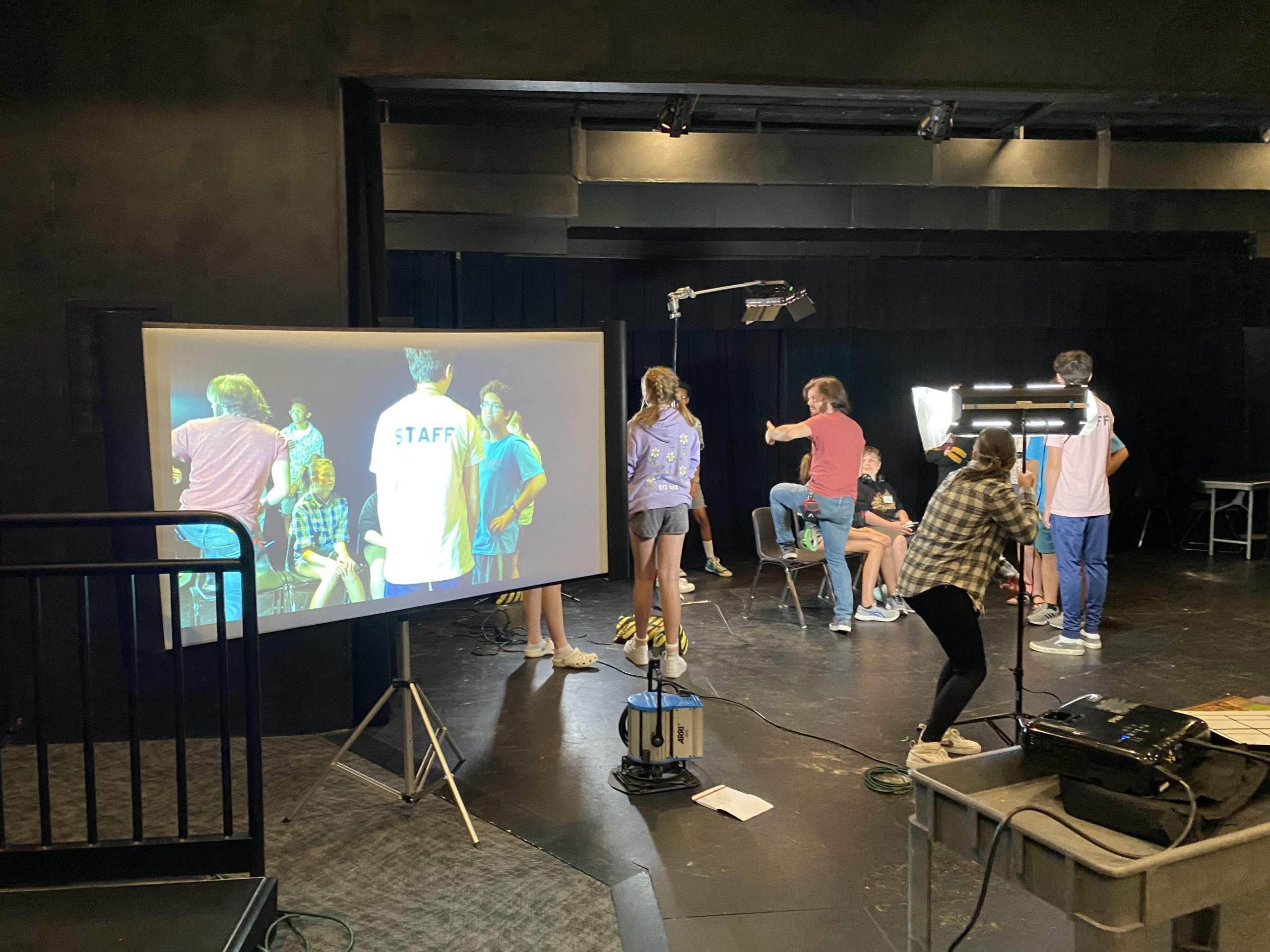 Camp: Film: Lights/Camera/Action (#46162)
June 26 – 30
Ages 13 – 18
---
M – F, 1:00 – 4:00 p.m.
The Schoolhouse
19650 E. Mainstreet
Parker, CO 80138
---
$180 for Resident
$198 for Non-resident
Register
Film: Lights/Camera/Action
In this intensive workshop, participants will create a scene from the ground up.  Both acting in front of the camera, and working behind the camera, participants will learn how a film gets made in a sound stage environment. Professional film equipment will be provided for hands-on learning experience. Campers will learn camera and shot techniques, simple 3-way lighting setups, how to direct a scene, how to shoot a scene, and how to work in a fast-paced set environment. The week will end with the scenes being shot in real time before a live studio audience.
---
Class Code: 46162
Dates: Monday – Friday, June 26 – 30
Time: 1:00 – 4:00 p.m.
Location: The Schoolhouse
---
Instructor
Parker Theatre Academy
---
Location
The Schoolhouse
---
Cost of Class
$180 R/$198 NR
Monday, June 26
1:00 – 4:00 p.m
Tuesday, June 27
1:00 – 4:00 p.m
Wednesday, June 28
1:00 – 4:00 p.m
Thursday, June 29
1:00 – 4:00 p.m
Friday, June 30
1:00 – 4:00 p.m