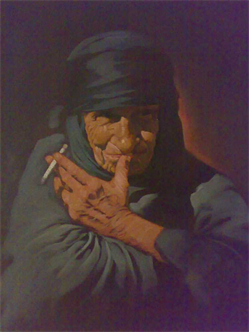 ASLD Satellite Class: Figure Drawing / Anatomical Figure Drawing – CANCELLED
October 22 - December 3
Ages 18+
---
Fridays, 6:00 - 9:00 p.m.
PACE Center
20000 Pikes Peak Ave.
Parker, CO 80138
---
$297 for Non- ASLD Members
$252.40 for ASLD Members
Register
Figure Drawing / Anatomical Figure Drawing
This course will emphasize the importance of sound construction in drawing, this class focuses attention on capturing the observed effects of light on the human figure. Detailed instruction on the nature of light and shade are presented along with in-class demonstrations. Students will execute one drawing from life over 6 weeks. In Anatomical Figure Drawing, emphasis will be placed on the major structural masses of the ribcage and pelvis and how form is created and changed in the figure. Corresponding anatomy lectures will coincide with students' application of the anatomical information on their class figure drawings.
Ali Alzobaede | Ability: Beginner/Intermediate
F, Oct. 22 – Dec. 3, 6:00 – 9:00 pm Sorry, this class has been cancelled due to low enrollment.
Register at www.ASLD.org.
Satellite classes held at PACE Center, 20000 Pikes Peak Ave., Parker.
---
Instructor
Ali Alzobaede
---
Location
PACE Center
---
$252.40 Member / $297 Non-Member