Mark Visser
Alternative Facts: Photography by Any Means
Artist Statement, 2021
Photography is a wide-ranging medium, I've learned this through years of exploring the wilderness and mountains, rivers, and oceans. My love for the natural world drew me out, but my love for people drew me back into the city. I pursued photography as a way to get away, to hop in my truck and get away from everything, but now photography as a discipline has drawn me back into the city and into exploring the elements of life that I had not appreciated before. Winter Nights is my exploration of the town and surrounding areas I grew up in but seeing it in a way I've never been able to capture before.

After a snowstorm when the snow has stopped but there's still low hanging clouds something really unique happens. The light from lamp posts and houses and cities bounces off the fresh snow and up into the clouds where it's reflected again back down onto the city and houses. This creates an even and glowing light across the landscape. Winter Nights is an exploration of the places we call home, but with a stillness and glow that remind me of the distinction between warm and cold. I hope this series draws you out of your home this winter and out into the night to see this unique glow and the accompanying colors for yourself.
On display March 1 – April 12, 2021 at the PACE Center Art Gallery: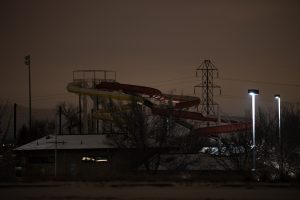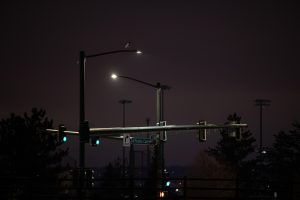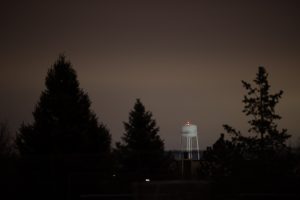 See more!