CORWIN CLAIRMONT (1946)
Hailing from Ronan, Montana, Corky Clairmont is a celebrated visual and conceptual artist whose decades of work have included printmaking, mixed media, sculpture and installation. He's also a professor and former fine arts department director at Salish Kootenai College.
After earning an undergraduate degree from the University of Montana, Clairmont continued his graduate studies with a fellowship at San Fernando State University and in 1971 completed his education with a Master of Arts degree from the California State University in Los Angeles. He spent the next 14 years within the Los Angeles art scene and worked as the printmaking department head at the Otis/Parsons Art Institute. During this period, he received visual arts grants from the Ford Foundation (1971) and the National Endowment for the Arts (1979).
In 1984 Clairmont returned to Montana, where he developed close personal ties both to the fledgling tribal college and the reservation community. Clairmont's works of art continued to challenge the cultural and ecological effects of European settlement upon the land previously inhabited by his indigenous ancestors for thousands of years. From Salish Kootenai treaty rights to Montana highway development, Clairmont has addressed both deep-seated and contemporary issues.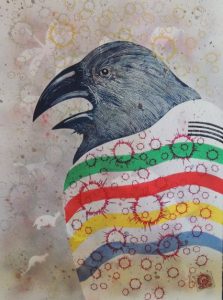 Raven Speaks to Friends: "The DJ Trump Virus is More Menacing and Deadlier than Smallpox Blankets or the Covid19 Virus" (Your Vote is the Cure)
22 x 30 inches
Serigraph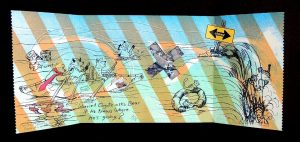 Perilous Journey Down River
8 x 20 inches
Serigraph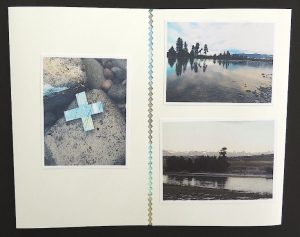 Perilous Journey Down River
8 x 20 inches
Silkscreen, relief, collagraph, photo collage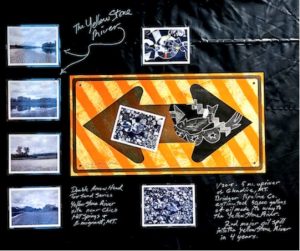 Yellow Stone River
51 x 40 inches
Oil-based relief, collagraph, photo assemblage, laminated images, 6-ply black industrial plastic sheeting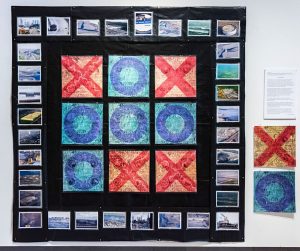 Tic Tac Toe
6 x 6 feet
Oil-based relief, collagraph, photo assemblage, laminated images, 6-ply black industrial plastic sheeting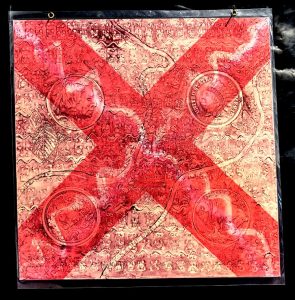 Tic Tac Toe (closeup)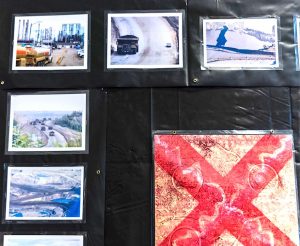 Tic Tac Toe (closeup)
See Other Artists:
Norman Akers
Joe Feddersen
Sonya Kelliher-Combs
Anna Hoover
Linley Logan
Cara Romero
Diego Romero
Jaune Quick-to-See Smith
Neal Ambrose Smith
Steven Yazzie