CARA ROMERO (1977)
Cara Romero is a contemporary fine art photographer. An enrolled citizen of the Chemehuevi Indian Tribe, Romero was raised between contrasting settings: the rural Chemehuevi reservation in Mojave Desert, CA and the urban sprawl of Houston, TX. Romero's identity informs her photography, a blend of fine art and editorial photography, shaped by years of study and a visceral approach to representing Indigenous and non-Indigenous cultural memory, collective history, and lived experiences from a Native American female perspective.
As an Indigenous photographer, Cara embraces photography as a tool to resist Eurocentric narratives and as a means for opening audiences' perspectives to the fascinating diversity of living Indigenous peoples. She fuses time-honored and culturally specific symbols with 21st-century ideas as a strategy to reinforce the ways contemporary Native Americans not only exist but are continually evolving and imminently permanent.
In her work she often portrays old creation stories or animal stories in a contemporary context to show the stories' evolution with ensuing generations. She uses vibrant color, experimental lighting, and photo-illustration to explore ideas of how the supernatural world overlaps with our everyday lives. And, to further counter photography's exploitive past, she actively collaborates with her models, all of whom come from diverse tribal backgrounds and geographic regions, and are friends and relatives. These collaborative stage photographs tell stories that they together feel are important and give back to the Native community.
"I am deeply committed to making work that addresses Native American social issues and changes the way people perceive us in contemporary society," Cara said. "My style offers viewers sometimes serious and sometimes playful social commentary on pressing issues like the border wall, the hyper-sexualization of Native women in histories of photography, environmental destruction of Native lands, and stereotypes of Indigeneity in pop culture. In response, I unapologetically depict where we are now, in the present day, making sure to always respect cultural protocol and ancestral ties."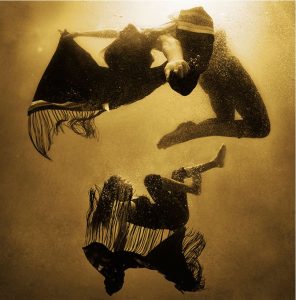 Eufala Girls
40 x 40 inches
Archival pigment photograph, face mounted under UV acrylic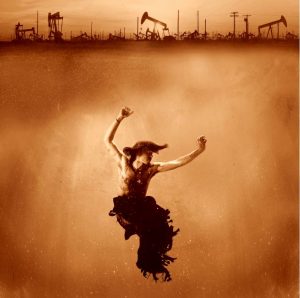 Oil Boom
40 x 40 inches
Archival pigment photograph, face mounted under UV acrylic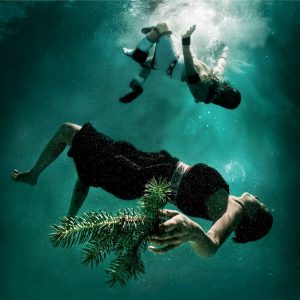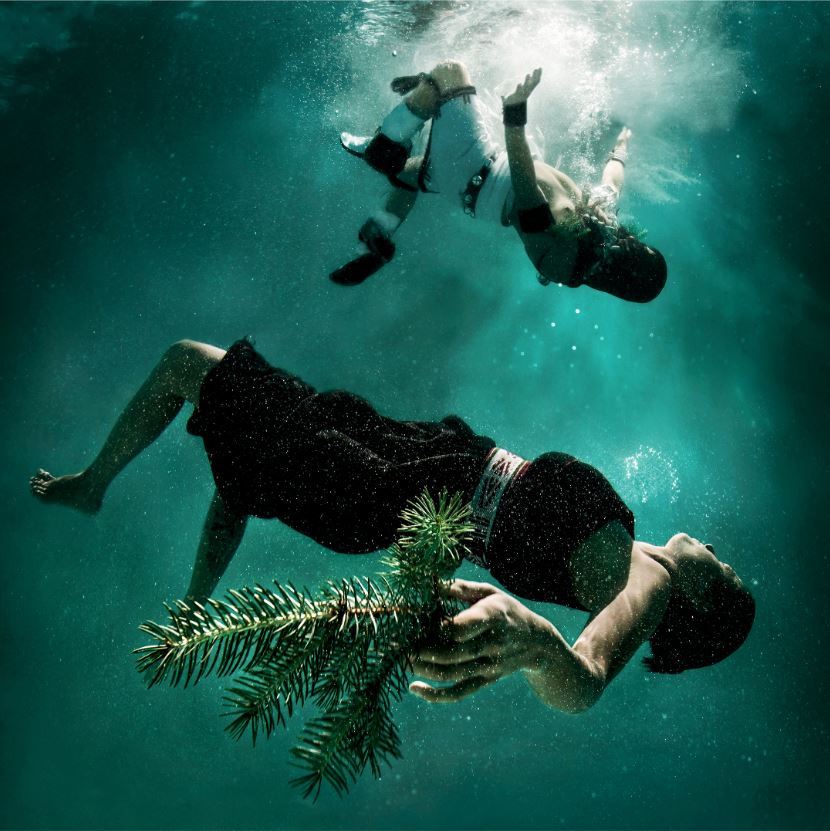 Water Memory
40 x 40 inches
Archival pigment photograph, face mounted under UV acrylic

See Other Artists:
Norman Akers
Corwin Clairmont
Joe Feddersen
Sonya Kelliher-Combs
Anna Hoover
Linley Logan
Diego Romero
Jaune Quick-to-See Smith
Neal Ambrose Smith
Steven Yazzie